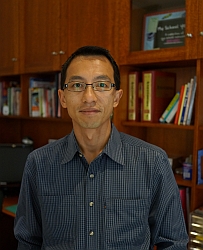 Dr Srun graduated from Monash University School of Medicine in 1997. His training in Anaesthetics took place at the Southern Health Hospital Network. His Provisional Fellowship year was completed in 2005 at Monash and Alfred Hospital.
As a qualified Consultant Anaesthetist, Dr Srun has worked in public appointments that have included Staff Specialist position at Dandenong Hospital and as a Visiting Specialist at Angliss Hospital. He has also served as Director of Anaesthetics at Angliss Hospital, where he currently works.
Dr Srun currently practices in various private hospitals including Cabrini, St Vincent's, Warringal, Waverley, Mitcham, Dandenong Valley, Knox and St John of God, and the Epworth network.
Dr Srun's area of practice includes anaesthesia for endoscopic surgery, orthopaedics, paediatric ENT and general ENT, general and bariatric surgery, O&G, vascular and spinal surgery.