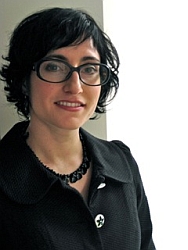 Simone obtained her medical degree from the University of Western Australia in 2001. After working in Western Australia and then at The Austin Hospital, Simone commenced her Anaesthetic training through The Alfred Hospital. She completed her Provisional Fellowship year in 2010 at The Royal Women's and The Alfred Hospitals.
Simone works in private practice with interests including, Breast and General Surgery, Plastics and Reconstructive Surgery, Obstetrics and Gynaecology, Weight reduction surgery, Urology and Eye Surgery. She also works as a Visiting Anaesthetist at The Alfred Hospital and The Royal Women's Hospital.
Dr Mossenson regularly attends quality assurance meetings, and is an active participant of the Continuing Professional Development (CPD) program under Australian & New Zealand College of Anaesthetists (ANZCA). She is a member of the Australian Medical Association and Australian Society of Anaesthetists.