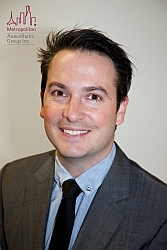 Dr Brent May is a Specialist Anaesthetist with an interest in trauma, upper gastrointestinal surgery and medical education. He holds a post graduate Certificate in Clinical Ultrasound and is currently completing a Masters in Trauma Science at the University of London.
Dr May works as a Retrieval Physician and Critical Care Coordinator at Adult Retrieval Victoria, and is a teaching Associate at Monash University for the MICA paramedic course.
Dr May is the Chief Medical Officer for the Australian Formula 1 Grand Prix. He is also the Chief Medical Officer for Motorcycling Australia, including the Australian Motorcycle Grand Prix and World Superbike Championship, and for Karting Australia. He is a member of the National Medical Advisory Council for the Confederation of Australian Motor Sport and their Chief Medical Educator.
Linked in - http://au.linkedin.com/pub/brent-may/19/b60/b10
Team Medical Australia - http://www.teammedical.org.au