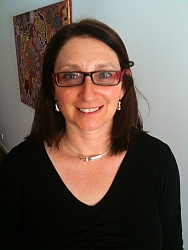 Dr Frankl graduated from the University of Melbourne Medical School in 1987. Her anaesthesia training took place at St Vincent's Hospital, Melbourne and included rotations at Geelong Hospital, Royal Women's Hospital, Royal Children's Hospital and Monash Medical Centre.
To complete her anaesthesia training, Dr Frankl worked at the Children's Hospital Boston in the USA for 12 months (1996/1997). Children's Hospital Boston is the primary paediatric teaching hospital of Harvard Medical School. In Boston, she gained invaluable experience in all areas of Paediatric Anaesthesia.
Dr Frankl completed her Specialist Anaesthesia training in 1997 and is a Fellow of the Australasian and New Zealand College of Anaesthetists (FANZCA).
On her return to Australia, Dr Frankl worked at Monash Medical Centre where she was involved with teaching anaesthesia trainees and medical simulation.
Since 2007, Dr Frankl has worked exclusively in private anaesthesia practice. Her areas of special interest are Paediatric Anaesthesia and anaesthesia for plastic surgery, ENT surgery, dental surgery and gynaecology.
Dr Frankl works regularly at several private hospitals around Melbourne including Cabrini Medical Centre, Masada Private Hospital and Knox Private Hospital.
She is a member of the Australian Society of Anaesthetists, Society for Paediatric Anaesthesia in New Zealand and Australia and Society for Pediatric Anesthesia (USA).
Dr Frankl is an active participant in the "Continuing Professional Development Program" run by the Australasian and New Zealand College of Anaesthetists.